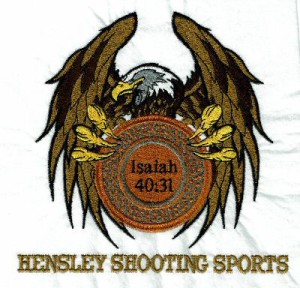 Over Twenty Three years of commercial digitizing experience go into every logo created by NeedleUp. In the past, Donna Lehmann digitized for several large local embroidery companies in the Denver Metro area and spent a year with Melco Embroidery Systems as a software support representative, helping customers learn to digitize and use their software. She has written articles for Stitches Magazine and served as a judge many times for their most prestigious embroidery contests over the years. As owner of NeedleUp, Donna digitizes for customers all over the U.S., Canada, and beyond….
We are a U

S

A digitizing company; We appreciate all those customers that keep their business in the US!
These days, inexperienced digitizers pop up everywhere inside and outside the U.S.  Since there is no licensing for knowledge and training in our industry, anyone who wants to, can buy software and hang out a shingle. Whether you use NeedleUp or another USA digitizer, those of us who strive to keep the highest quality and integrity in our industry appreciate the customers who understand that keeping their business in the U.S. helps us all. Customers should also understand that digitizing is a highly creative & technical art and only time and experience from a digitizer who HAND PUNCHES their designs can provide top quality results, NOT some auto-digitizing software. ~<>~<>~<>~<>~<>~<>~<>~<>~<>~<>~<>~<>~<>~<>~<>~<>~<>~<>~<>~<>~<>~<>~<>
Join us on FaceBook and keep in touch, you might even catch a deal!                          


Contact Us… NeedleUp Digitizing, Henderson, CO PH: 303-287-6633 FX: 720-554-7786 TAKE THIS OPPORTUNITY Send us your thoughts and/or questions about our website OR email us: donna@needleup.com We'd love to hear from you!
Other Buzz from NeedleUp – Our blog and sister site
Donna has a professional blog at www.allthingsembroidery.blogspot.com.  She shares her experience and knowledge with embroiderers and promotional products distributors about the industry and digitizing specifically. The blog is a great place to read about our industry and participate in the discussion! See what everyone else has to say about the state of our industry and tips that work for them. If you would like to participate, we'd love to hear what you have to say!  Come comment on current or past topics or start a new topic you'd like to hear us comment on. Don't forget to bookmark it so you can go back again and again!
NeedleUp's Sister site: Wicked Cool Baby.com
Wicked Cool Baby now exclusively sells on Amazon.com!  We are always adding new designs to our line of funny, embroidered babywear! You can see our onesies it at www.wickedcoolbaby.com  You can order by phone from the site or click links straight to purchase on Amazon.  Drop by to see what trouble we're getting into now!
Wicked Cool Baby also has a Facebook page:  Join us there!